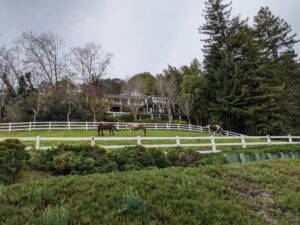 Willow Pond Ranch is an upscale facility for those who enjoy sharing in the community of fellow horse enthusiasts. As a former horse rescue and riding school, it has a great local reputation. We now have both a horse therapy service and individual boarding co-existing on the property. With a total of 26 stalls and 8 outside "mare hotel" spaces, 6 turnouts, a round pen, an open arena, a 9000+ sq ft covered arena and a riding trail for advanced riders, we have plenty of space to share.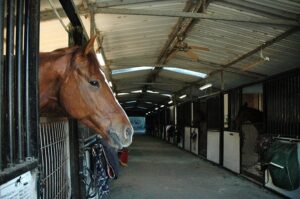 We are currently FULL on boarding. We have built a small community here and may at some point add a few more "self-service" boarders to our "horse family." Please call us (Jon at 650- 580-3696) for more information.
The business has a use permit with the County of Santa Cruz to operate a horse boarding and riding center.
Features for Boarders:
Large Matted Paddocks with Attached Pasture

Lockable Tack Rooms (boarders each get their own tack room!)

4 Hot/Cold Wash Racks

Lighted Covered Arena – over 9000 sq ft! (shared with therapy group)


Large Outdoor Arena, with Sand Footing

Round Pen

6 Grass Turnouts (one is exclusive to boarders, two exclusive to therapy group; three others shared)

8 Block Hay Barn (currently used by therapy group, as each boarder gets dedicated tack room stall)


20-Stall & 6 Stall Matted Stables – with Paddocks (boarders in 20-stall; therapy horses in 6-stall)


Ranch Office with Tack, High Speed Internet, Cell Service (used by therapy group)


Year-Round Creek

Beautiful Pond with Willows, flowers, turtles, fish and occasionally wild ducks


Break Room, Party/Meeting Area with Kitchen

Multiple Bathrooms

Riding trail for advanced riders (boarders)


covered arena (9000+sq ft)

total of 6 turnouts/pastures

view from the entrance

large open arena

horses grazing